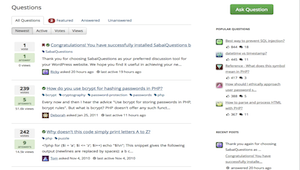 You won't be lost in the sea of discussions. Stay up to date with a macro view of all activities, latest discussions, latest votes, and statistics as they come in a simple information stream.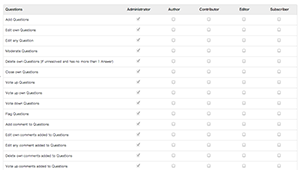 Be in complete control of your discussions with the built-in permission system. You can set certain limitations to certain user roles to what they can do in the discussions.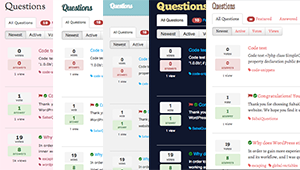 SabaiDiscuss is designed with an unobtrusive, minimal approach in order for it to fit nicely into any WordPress theme as much as possible.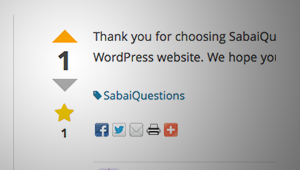 Increase participation in discussuons by letting users cast votes on questions, answers, and comments.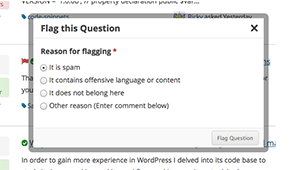 Users can flag posts by other members via the built-in reporting system. Posts that exceed a predefined spam score threshold will be moved to the trash automatically by the system.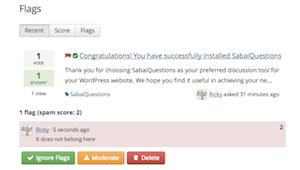 Moderators have access to a secured page where all the posts that were flagged by users are listed. Moderators can then review and take actions on them with just a few clicks.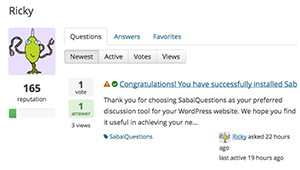 Each member gets their own profile page which shows their basic information, reputation, submitted posts, and their favorite posts.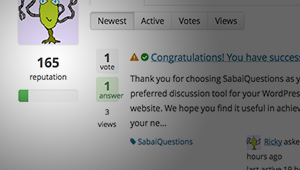 Users earn reputation based on the quality of their posts. In addition, reputation based user permission system can optionally be enabled where users gain certain privileges based on their reputation.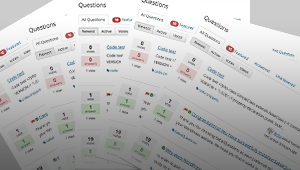 Need a public user forum and another for premium members? SabaiDiscuss allows you to install any number of instances by just copying over a single file. All instances run completely independent of each other.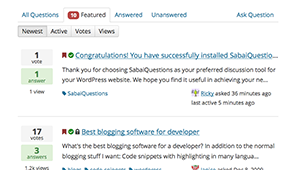 You can highlight specific discussions and make them sticky on the front page to gain more exposure.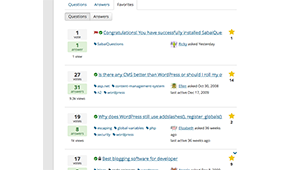 Users can bookmark questions and answers so that they can easily access their favorite posts at any time.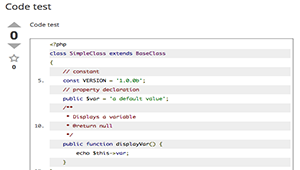 Code syntax highlighter powered by the Google Code Prettify library will display source code beautifully on any post.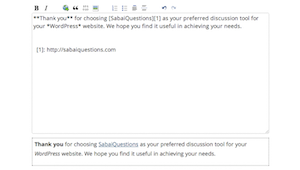 The integrated markdown editor will allow users to write posts using an easy-to-read and easy-to-write plain text format with live preview.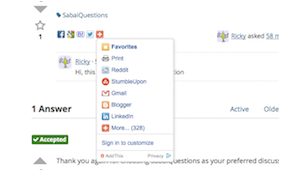 The integrated social sharing tool powered by the AddThis button lets users and visitors easily share content to their favorite social network sites.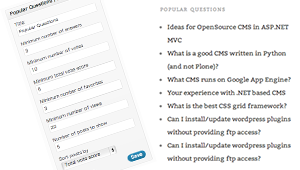 There are 8 WordPress sidebar widgets included in the plugin, each with comprehensive list of display options.